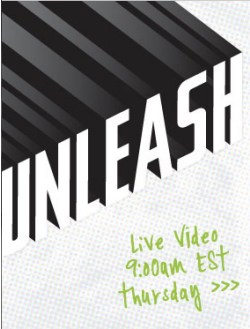 If you'd love to go to a Christian conference but can't afford to then NewSpring Church might just be able to help. They are hosting the third Unleash conference, and are streaming it online free. Over three thousand people will be attending the conference in person, but you can (almost) be there too.
The live sessions start at 9am EST today.
They will be streaming the main sessions and worship, and also show real-time tweets of what is happening.