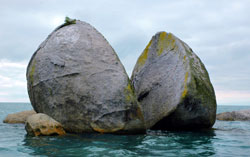 What do you do six months into a new blog? Start a new one! After much deliberation it became apparent that I was being pulled in two directions with the free Christian resources blog.
1. The desire to provide a concise but valued added summary of the best free Christian resources available.
2. The desire to make more general posts covering Christian blogging, and my own studies and Christian thoughts.
A couple of people have commented on the 'names of Jesus' study that has never really got off the ground. One of the reasons for this is that it never really sat properly within the free Christian resources blog. It diluted the content.
Therefore, I now have a new fledging blog called 'a Christian blogger'. This will allow me to post more generic Christian topics (such as the names of Jesus study). Also, I have enjoyed blogging a lot so it will give me a chance to give some hints and tips on how people can improve their Christian blogs. Initially I don't anticipate making lots of posts on 'a Christian blogger' – probably two or three a week. However it makes sense to make this move now rather than a year down the line.
What about 'free Christian resources'?
My focus over the next year will remain with free Christian resources. There will be less posts as I have to put content on my new blog 'a Christian blogger' too. However, I am going to aim to continue making at least four posts a week as I continue to cover various areas and slowly cover more and more quality sites.
Welcome therefore to a leaner and more focused free Christian resources blog!