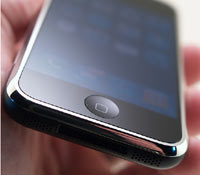 The last quarter of the year has seen free Christian resources continue to grow. Firstly, more and more people are looking around the blog than every before. Secondly, it saw a couple of key posts published that have proved to continually popular.
It is going to be exciting to see how free Christian resources will grow in 2008. It has taken much longer to review websites than I expected, which has meant free Christian resources is nowhere near as complete as I would have liked. However, one of the key premises of the blog is not to simply be a raft of lists but to help people find the best quality Christian stuff. That will continue to be the focus!
Best free iPhone bibles
The summary of free iPhone bibles available has proved to be a useful summary for many people. It is very good in highlighting all the websites you can get free access to the bible in various translations on your iPhone.
cms in downfall – Christian Meditation
When I published this post I did not expect it to be a amazingly popular, but two months on it keeps on attracting new visitors to free Christian resources. It was highlighting a post by Jonny Baker that included a video, music and a Christian poem to meditate on.
Free Don Moen music
Don Moen also had a free song available through his distributors, and this has one of the most popular songs on the blog. It is regularly in the top ten viewed posts at free Christian resources.

The definitive guide to free Christian clip art images
I spent a long time trawling the internet reviewing Christian clip art. This culminated in this guide to help you find the best Christian clip art.