fCr rating:

Porn-Again Christian book
download
A book from Mars Hill to help those that struggle with pornography and masturbation.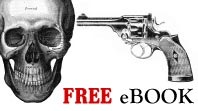 Mars Hill recently shipped out 600 copies of their book Porn-Again Christian to US military serving around the world.
This free Christian book is available free to download or read online and is aimed towards men who struggle with pornography and masturbation. These are two topics that are rarely openly discussed, and yet can be temptations or worse for many Christians.
Porn-Again aims to find out what God's view is on pornography rather than the worlds view, and help people overcome its pull. Did you know that the US spends more on pornography than country music, rock music, jazz music, classical music, Broadway plays, and ballet combined?
Here are some of the comments from the troops that read the book:
Matt, US Army Ranger in Iraq:
"I grabbed Porn Again Christian and never put it down. I needed that book, and most of the guys I work with need it as well. I think there is a tendency in our desensitized culture to think certain images or magazines are just part of what it means to be a man today."
Roger, US Army Chaplain:
"The copies of Porn Again will be perfect for our soldiers. Porn Again is awesome because nobody talks about that stuff, at least not honestly (and frankly nobody talks about masturbation)."
John, US Navy:
"I read Porn Again in its entirety right after I got it. I wish I'd have had it before our ship pulled into Hong Kong, but there will be many more port calls during this cruise where several thousand sailors could benefit from having that booklet's content on their hearts and minds."