fCr rating:

Jars of Clay
Love came down at Christmas, Drummer Boy & Hibernation Day
Download the songs here | Jars of Clay website | Jars of Clay myspace| c|net
These three free Christmas songs are courtesy of c|net, and are written by Jars of Clay. This is a great and generous offering from one of the best known Christian bands. The songs are all really high quality and not cheesy as some Christmas music can be.
Here are the three songs available:
Love came down at Christmas
Drummer Boy
Hibernation Day
If you like these songs then you should check out their other free Christmas song, O Come Ye Merry Gentlemen.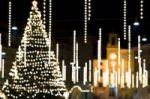 Find more Christmas songs and resources
You can find more free Christmas songs at the 'free Christmas songs' section. You can also find lots of other free Christmas stuff including sermons, advent calendars, music, clip art and much more at the Christmas page. image by rache.
Download the song here:
http://music.download.com/jarsofclaychristmassongs/3600-10611_32-101086868.html?tag=MDL_listing_song_artist