fCr rating:

For Your Joy
by John Piper
Download book
A small evangelical book for outreach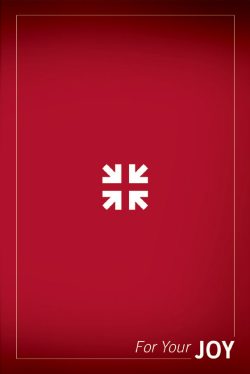 Note: The display and/or download of this book is for personal use only and may not be distributed, duplicated, or used for any commercial purpose.
At 39 pages this pocket sized book (or pamphlet) may be quick to read, but it could have a life changing affect on its recipient. John Piper wrote "For Your Joy" as an evangelistic tool to help share Jesus with unbelievers. It aims to remove the image many people have of a boring church, with one of Jesus who is calling them to come to him with joy.
For Your Joy covers many of the key foundations and questions that people have of Christianity and God such as:
Why did Jesus have to die?
How can I love a God who allows so much evil?
The writing is concise, biblically based and has the gospel shouting out of any page. If you want a short but rich book to give to a non-Christian this could be just the thing.
To get the free pdf download simply go to the Desiring God website at this link and then select the 'Read this book online (PDF)' link. You can also currently purchase the book at reduced prices ($1 for 1, $0.30 each for 50 or more, $0.25 each for 300 or more) by visiting the same page.
Have you read this book? What do you think about it? Why not vote or leave a comment?