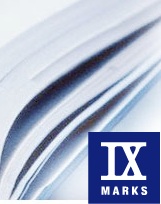 9Marks have released their latest eJournal, and this one covers Mulit Site churches and has a publishers note by Mike Dever. If you are interested in multi site churches or wonder how they can operate then this is undoubtably an amazing free pdf download.
Weighing in at 90 pages long there is enough content to keep you occupied for quite some time, with some of the articles including:
Theological Defence of Multi-Site
A Pastor Defends His Multi-Site Church
Have We Ever Seen This Before? Multi-Site Precedents
Nine Reasons I Don't Like Multi-site Churches, from a Guy Who Should
The Alternative to Multi-Site: Why Don't We Plant?
As you can see from this list it covers arguments both for and against multi site churches.