There are many superb free modern Christian daily devotions available, but none every quite seem to reach the levels of richness achieved by some of the great classic devotions. Here are the top three classic Christian devotions available that have inspired generations of Christians in their walk with God: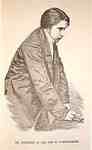 fCr review | fCr rating:


Formats available: RSS | email | web current day | web all days | pdf
If one daily devotion just isn't enough for you then Spurgeon (1834-1892) had the answer – have one devotion in the morning and one in the evening! If that still isn't enough daily Spurgeon devotionals you might also consider reading Spurgeon's Faith Checkbook. Spurgeon's Morning and Evening is a superb devotion that is so rich in content it it can but draw you closer to Jesus.
Charles Spurgeon was a popular preacher, often attracting over ten thousand people to his London church on Sundays. He was also prolific and preached almost thirty-six hundred sermons (most of which were published in newspapers after they were preached) and published forty-nine volumes of commentaries, sayings, anecdotes, illustrations, and devotions.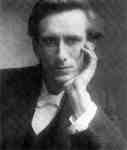 fCr review | fCr rating:


Formats available: RSS | email | web current day(link to archives)
Oswald Chambers' (1974-1917) 'My Utmost for his Highest' remains one of the most popular pieces of Christian literate almost one century after it was first produced. The devotion was compiled from Oswald Chambers' works by his wife Gertrude after his death in 1917. The writings and observations are deep and full of impact and barely a days reading will pass without you being compelled to pray to God.
Interestingly it was after a Charles Spurgeon preach that Oswald Chambers became a Christian. You may also want to look at the official Oswald Chambers website for additional works or information.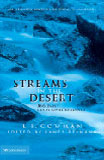 fCr review | fCr rating:


Formats available: RSS | email | web current day | web archives
L.B. Cowman's daily devotion 'Streams in the Desert' is a fantastic collection of writings from many Christian authors, and was first published in the same year 'My Utmost for his Highest'. Streams in the Desert is renowned for being perfect for helping you when you are spiritually dry and when you need to draw closer to God.
L.B. Cowman was inspired to the write Streams in the Desert both after looking after her dying husband in his last six years, and also from the sixteen years she spent as a missionary in China and Japan.

Other links: