The latest Classic book recommended by Christian Classics Ethereal Library is Origen on Prayer.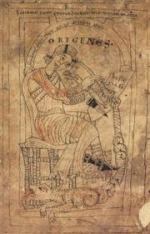 Origen was an early church father (185-254), and s you may suspect this book is mostly about prayer! In it he highlights four types of prayer from Timothy 1:
requests
prayer
intercession
thanksgiving
Origen led an amazing life culminating in his death after being tortured during persecution. He was a prolific writer, and wrote commentaries on all books in the bible. Not only that but he even wrote a corrected version of the Septuagint bible.
Here is an extract from Origen on Prayer:
Again I believe the words of the prayer of the saints to be full of power above all when praying 'with the spirit,' they pray 'also with the understanding,' which is like a light rising from the suppliant's mind and proceeding from his lips to gradually weaken by the power of God the mental venom injected by the adverse powers into the intellect of such as neglect prayer and fail to keep that saying of Paul's in accordance with the exhortations of Jesus, 'Pray without ceasing.' … For the saying 'pray without ceasing' can only be accepted by us as a possibility if we may speak of the whole life of a saint as one great continuous prayer.