fCr rating:

Rhema Literature Distributors
main website
Free hard copies of Christian books to help your walk with God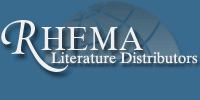 Rhema Literature Distributors are a superb group of Christians with the aim of distributing high quality Christian literature. All of the books are distributed free, and they are available in over forty countries and ten languages.
There is not a long list of titles available, but a selection of great quality books that clearly set out key parts of Christian theology. The writing is so rich that you will probably want to spend time thinking over and praying into what you have read. Even as a long term Christian these books can remind you of how amazing God is and how fortunate we are. But I feel these books really come into their own for new Christians or those looking in to Christianity.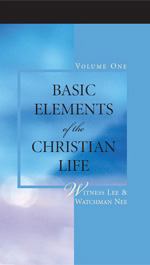 To receive the books you sign up at the Rhema website and then confirm via email you still want them. I received the copies I ordered just a couple of days after requesting them. The books are sent in three batches (you order each after you finish the other) with the first set including The Gospel of John (not in all languages/countries) and Volume One of the Basic Elements of the Christian Life by Witness Lee and Watchman Nee. If you don't know who they are, read Watchman Nee's autobiography. This is a man of God that has lived an amazing life that brings Glory to Jesus. The Gospel of John is often a book non-Christians are told to read first in the bible, and this version comes with comprehensive notes to help anyone new to bible reading understand the contexts and so on.
The following books are sent if you order more:
Set 2 of books
Basic Elements of the Christian Life, Volume 2 by Watchman Nee and Witness Lee
The All-Inclusive Christ by Witness Lee
The Economy of God by Witness Lee
Set 3 of books
Basic Elements of the Christian Life, Volume 3 by Watchman Nee and Witness Lee
The Knowledge of Life by Witness Lee
The Glorious Church by Watchman Nee
If you are interested in ordering visit the Rhema website to see if they deliver to your country. Even if your country is not on the list go to the Other option at the bottom as they will potentially deliver to any country by reviewing each application on a case by case basis. If they are unable they try where possible to provide resources through affiliate distributors or online copies.
It is great to see the gospel being spread this way. If you don't want the books (or even you do!) then prayer or donations are gratefully received by them. I've just preached on storing treasures in heaven and this a perfect way to do it!
Here is the blurb from the back cover of Volume 1 of the Basic Elements of Christian Life:
"The Christian life is full of significance and meaning, yet many people do not understand the basic elements of this life as presented in God's Word, the Bible. In Basic Elements of the Christian Life, Volume One, by Watchman Nee and Witness Lee, the Christian life is introduced and described. God's plan of salvation is presented in the first chapter on the mystery of human life. The following chapters detail several basic experiences for a Christian. The final chapter presents the ultimate key to a believer's Christian life – the experience of Christ in the human spirit. For those seeking God and for believers who desire to grow in Christ, these messages will establish a firm foundation for a rich and meaningful Christian life."