fCr rating:

In Our Joy
by John Piper
Download book
The Christian life is hard but we can have Joy by living with Jesus. A discipleship book for any Christian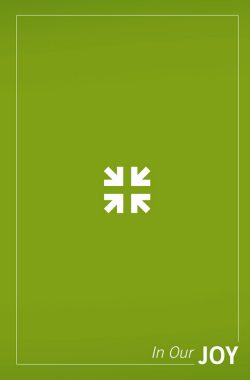 >Note: The display and/or download of this book is for personal use only and may not be distributed, duplicated, or used for any commercial purpose.
In Our Joy is a pocket book that is a selection of chapters from John Piper's book What Jesus Demands from the World. It is written as a discipleship book to encourage and challenge Christians to fully follow Jesus. In Our Joy clearly spells out the costs of becoming a Christian, and the hard road we face. However it counteracts this by reminding that it is our joy in Jesus that sustains us, and that without Jesus all of our striving would be wasted. Many books and distorted Christian theologies can assume that with faith, we can have everything. With faith we can have money, health and not have a hard life. But our joy is not supposed to be derived from our circumstances but from Jesus and our relationship with God.
To get the free pdf download simply go to the Desiring God website at this link and then select the 'Read this book online (PDF)' link. You can also currently purchase the book at reduced prices ($1 for 1, $0.30 each for 50 or more, $0.25 each for 300 or more) by visiting the same page.
Have you read this book? What do you think about it? Why not vote or leave a comment?