fCr rating:

Selected sermons of George Whitefield
by George Whitefield
Download book
A free book of George Whitefield's sermons for Logos.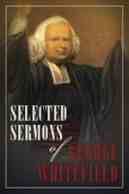 Note: The display and/or download of this book is for personal use only and it may not be distributed, duplicated, or used for any commercial purpose.
Desiring God and Logos have joined up to provide a free copy of Selected sermons of George Whitefield. To access the book you will need to have a copy of the bible study software Logos. You can download the Logos software free at the same page as the book if you don't have it. You have to pay for any bibles, but the George Whitefield is free. If you already use Logos, simply download the book!
George Whitefield (1714-1770) continues to inspire Christian's with his rich writing, and this book provides 59 of his sermons. George Whitefield was born in Gloucester in a pub a used to go to when I lived there, before moving to America and preached to as many as 30,000 at any one time!