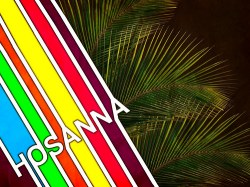 hosanna
Photo by dtcchc
Where can you find the best free Easter devotional messages? In our bibles of course! Before reading any other texts on Easter it is good to start any devotion time by reading bible verses about Easter (or least reading bible verses on what we now call Easter).
Here is a selection of the key Easter verses in the bible. Each verse is linked to the free Bible Gateway website and shows the ESV, NIV, KJV NASB & MKJV translations, so whatever your preference you should be okay.
The main biblical accounts of Easter events
Here are the four main texts in the bible discussing the Easter story. These are the key parts explaining the historical events:
Other Easter verses from the gospels
As well as the main verses in the gospels above, here are a few more:
Old testament Easter verses
Jesus' sacrifice was the culmination in God's redemption of mankind. Therefore, it is no surprise to find some verses related to the Easter period.
Easter verses in Acts
Easter verses in Romans
Other Easter verses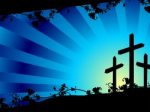 Find more Easter resources
You can find extra free Easter stuff including sermons, cards, music, clip art, devotions and much more at the Easter page.
image by dtcchc.