fCr rating:

Teen Daily Devotion Ministry
main website
A good quality daily devotional for teenagers, including a chat room and forum.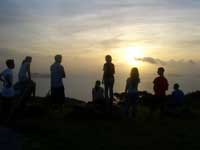 Teen Daily Devotion Ministry provides daily devotions focused on the needs and lives of teenagers, rather than adults. It has been doing so since 1998 and provides rich and thought provoking devotions. The messages are always firmly linked to biblical scriptures and are certainly not 'bible-lite' which can sometimes happen when people try to aim to younger audiences.
The aim of the Teen Daily Devotion Ministry can be summed up by their mission statement:
It is the mission of TDDM to go and make disciples of all nations. We do this by glorifying our Lord and Saviour Jesus Christ above all, and by sending out devotionals and bible studies via internet to help teens during the roughest points in their lives.
Getting the devotion
Currently you can either access the devotion by viewing the website, or by signing up to an email service. There are also plans to set up a podcast but this is not quite ready yet. I think it would be a superb idea to also make the devotions available via RSS, as it would really suit this type of website.
Other content
As well as the key focus of the daily devotion, there is also a message board and chat room that are relatively active – a good sign that this website is enjoyed by those that use it.
Summary
A good quality daily devotional for teenagers.
Ratings:
fCr rating:

(14 votes)
Loading...
Strengths
Well written articles
Easy to use
Weaknesses
The podcast is on the way, but it would be good to have RSS format
Links
Website: http://www.tddm.org/
The image is by nighthawk7