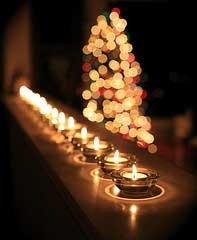 The Boundless Line blog has recently highlighted that Sovereign Grace are giving away a free Christmas song. However, you have to be quick as this offer runs out by the end of December.
To get the free song follow the instructions at the very bottom of their "Silent Night, Lonely Night" post. The song was written and sung by Mark Altrogge. If you like this song you might be interested in listening to another free song by Mark Altrogge, or other free songs from Sovereign Grace Ministries.

Here is a small excerpt from the lyrics:
God has sent His greatest treasure
Shown His love in greatest measure
Sending Christ to bleed and suffer
Purchasing our joy forever
Let the earth rejoice
O come and lift your voices
© 2006 Sovereign Grace Praise (BMI).