With Christmas almost upon us you may be scouring the net trying to find the perfect Christmas themed graphics, clip art, or images for your website. But where do you go to find good quality Christmas related clip art when so many of the images are cheesy or badly designed?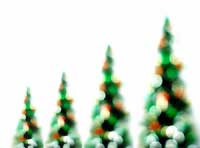 The recent 'Definitive guide to free Christian clip art' post from this blog is a good starting point. However a lot of these may not have great Christmas clip art (or any at all) depending on their focus.
The websites shown below are the best places on the internet I could find for Christmas clip art. Stock Exchange and Flickr tend to be more aimed at the social aspect of Christmas whereas the other websites are more likely to have nativity images. This is not a definitive rule though and there is some cross over so you may want to browse through all of the websites!
Hopefully these websites will help you find the perfect clip art for Christmas! Do you know of any other websites that have good Christmas clip art?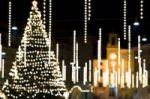 Find more Christmas songs and resources
You can find more free Christmas stuff including sermons, advent calendars, music, clip art and much more at the Christmas page. You can also find lots of free Christmas songs at the 'free Christmas songs' section. image by rache.
The Christmas tree image was produced by tanakawho and hosted on Flickr