Wing Clips is a great website that provides free downloadable movie clips for pastors and teachers to use in their messages*. I first heard of Wing Clips at Jonny Baker's blog when he highlighted that the medium resolution clips are provided free. If you want the high resolution clips, or sermon outlines that go with clips, then there is a premium membership option from $11.59 per month.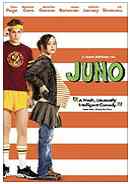 * Private users do not have permission to download files.
The clips vary from roughly 30 seconds to 4 minutes in length, and come from commercial films such as Juno. This could be a superb way to illustrate your preach and help people apply aspects of the gospel and the bible to their life.
Whilst the free downloads are only for pastors or teachers you can be based in a non-profit organization that isn't a church, or in a school too. The menu bar on the left allows you to search the clips either by a keyword (e.g. apology, anger etc.) or by the film