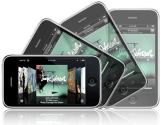 The world is buzzing with the release of the new 3G iPhone so what better time than now to look at the best Christian iPhone offerings that can utilise the faster browsing.
There has already been a couple of comprehensive posts here on the various bible websites that you can use on your iPhone to read different bible translations as follows:
But there are also many other Christian iPhone websites that can help your walk with God or provide a bit of entertainment. Over the coming weeks free Christian resources will be reviewing the best Christian iPhone applications and summarizing them on the new iPhone page on this website.
Of course there are some great iPhone applications that are not strictly Christian but can certainly be used to help make the most of your iPhone for Christian purposes. Here are the best of those applications: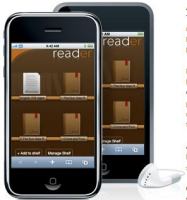 Reader is a staff pick at the apple website and allows you to read electronic books on your iPhone. It supports pdf, txt and doc formats so most books you have will be supported. Most books on the Christian Classics Ethereal Library are available in txt or pdf format so you can now read any of these on your iPhone!
It has other useful features such as live bookmarking, text-size manipulation. Also if you do load your book onto your iPhone you can read it any time even if you are offline.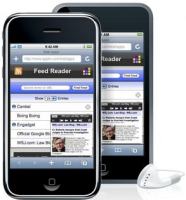 News Feed Reader is another staff pick which lets you read any RSS feeds from your favorite Christian (or non Christian!) websites. It is optimized to full text feeds like an ebook. The autoscroll feature helps make reading long feeds easy.
Perhaps the best feature is that once you open News Feed Reader is automatically keeps the articles offline (as long as you leave the application running) so that you can keep on reading no matter where you are.
You can even keep up to date with posts here at free Christian resources by subscribing to our RSS feed!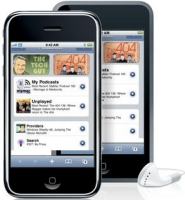 Podcaster 3 is a good looking application that lets you listen or watch to any podcast audio streams or videos. The beauty of the internet is the massive number of great sermons that are published free online.
The podcast directory has over 7,000 podcasts already, but you can add any that you know or may find just by putting in the address. This application helps you do this with ease!